I think I'm officially a Smith!
Attachment:
File comment: The Respectable Fit of the Merchants of Britain
Adept Blacksmith
Master Miner
Grandmaster Tailor
Aspiring Carpenter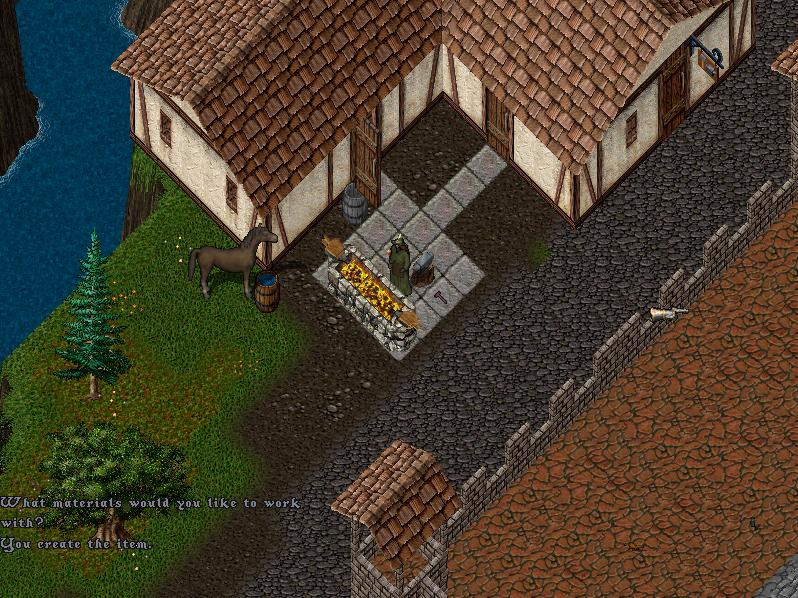 adept-smith-fit.jpg [ 145.26 KiB | Viewed 2725 times ]
Today I made an exceptional dex suit at the Hammer and Anvil for someone named Gary and sold it! I also met someone else from who I am about to buy ingots.
There is no real initiation into being a Smith but if there was one I would think this would be it. I always wanted to sell some items at the hammer and anvil as all the best Smiths before me have done.

I think when I am GM I may fill in some of the demand that Bob Dobbs' Capitalist Emporium created when he shut down his Brit moongate shop with the same style dex suits I make and prefer to use myself.
Exceptional Leather Gorget
Exceptional Chainmail Tunic
Exceptional Chainmail Legs
Exceptional Ringmail Gloves
Exceptional Ringmail Sleeves
and maybe I will sell some of my leather armor and clothing again in the future.

_________________


Fit: Alderman, Merchants of Britannia: Proudly serving UOSA for more than 70 Sosarian years.