If you are all interested in doing some mining together we can get a group together, and clean out a mine in 5-10m; and then gate out to the next mine. Splitting all ingots at the end, we have done some things like this back in the "Miners of Britain." Usually we would have 1 smelter, and the rest of the people just mine and drop ores. It goes pretty quick and is a lot more efficient than mining alone.
If you've got some cool screenies from your mining times alone or with guild feel free to post.
Attachment:
File comment: North Mines Outpost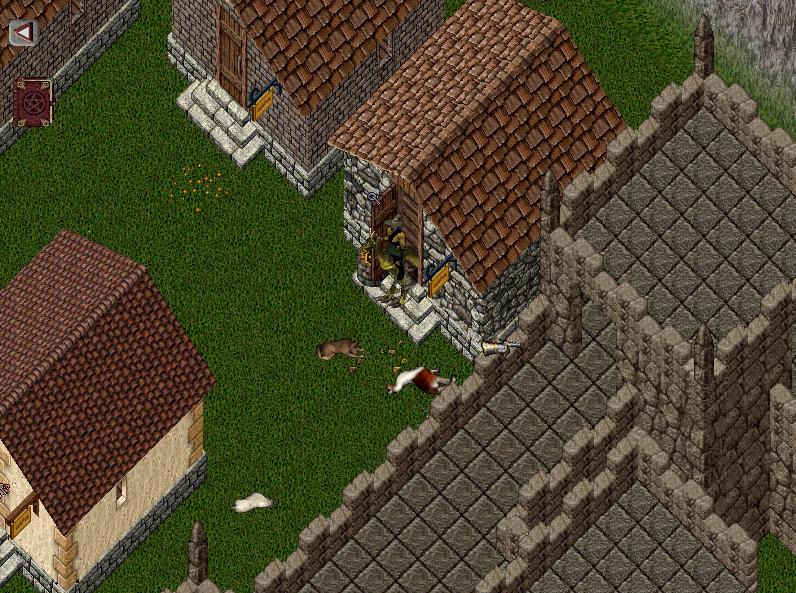 miningadventures1.JPG [ 155.48 KiB | Viewed 3544 times ]
Dren, clearing the way for us to bring ores in

.
Attachment:
File comment: Mt. Kendall, Minoc Mines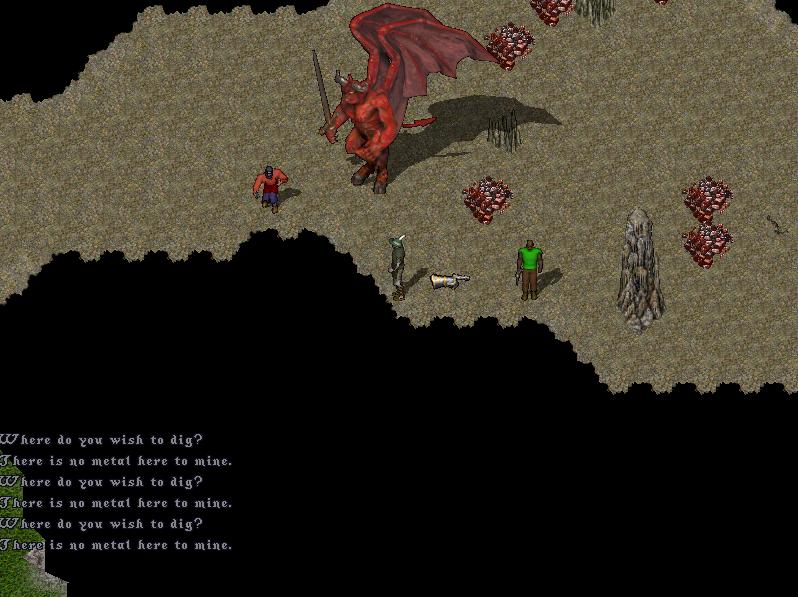 miningadventures2.jpg [ 81.05 KiB | Viewed 3544 times ]
Cleaning out the Minoc mines with MetalCorp!
...
Lost a screenshot somewhere.
We cleaned out the Ice Island mines.
Attachment:
File comment: North Britain Mines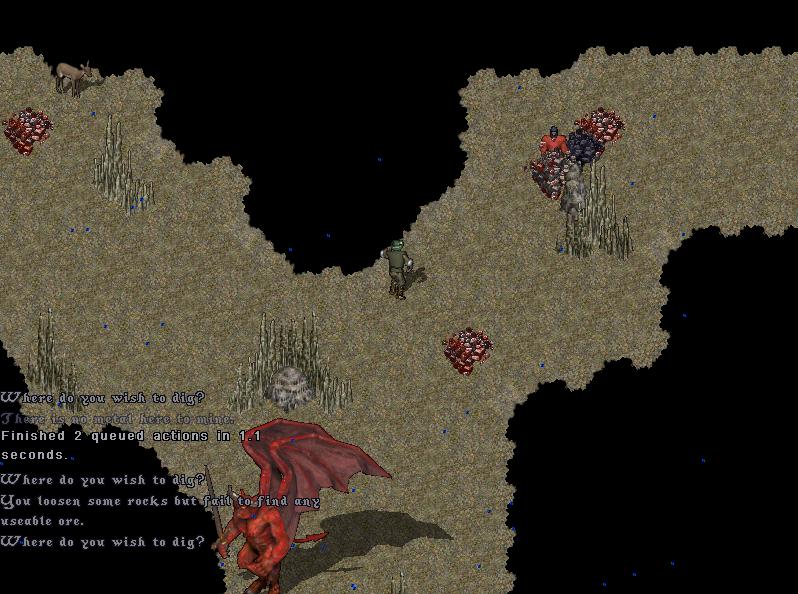 miningadventures4.JPG [ 90.29 KiB | Viewed 3544 times ]
Cleaned out the North Mines (mine here at your own risk!)
Proclamation of the King of North Britain
MetalCorp & I did about an hour and a half of mining, MetalCorp was afk (but not mining) for about a half an hour and we still got 2k ingots. Yup, we're fast! MetalCorp had 2 guys mining

. If we can get a good group together we should be able to get 4-5k ingots in one hour. My plan.. 10 minutes per mining area, 4 people, 4 mines (Dagger Forge Outpost, North Mines Outpost, North Britain Mines, & Mt. Kendall), 1 hour = 4k ingots (1k per person). I suspect it will take 20 minutes to get organized, gate around, and split up ingots at the end. If we have time I'd like to hit up some other mining areas (caves!) which I will have runes for that have similar yields to these mines. I recommend making an iron only miner 64.9 mining locked, it makes mining, ore clean up, and splitting quicker. You can always mine your colored ores on your GM Miner.

_________________


Fit: Alderman, Merchants of Britannia: Proudly serving UOSA for more than 70 Sosarian years.