swamps are active with the usal pirate suspects, Lord Bonn, Nathanial and Co, also a heavy spawn of lizardmen, lizardmen archers, dire wolfs and silver serps.
been struggling to access Mcpry's top secret plans ontop of hut, someone else wanna have a go?
Attachment: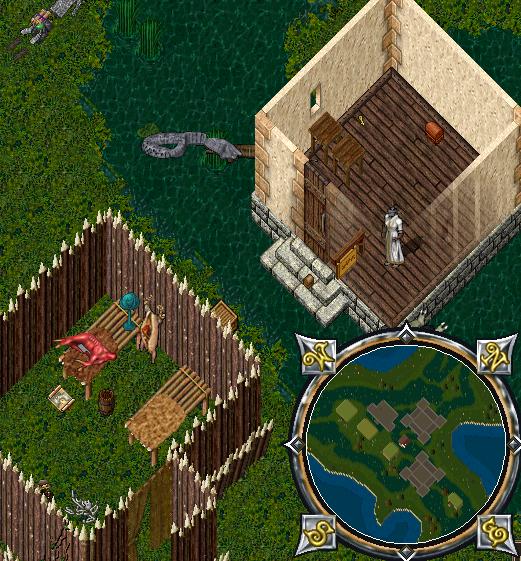 mcpry swamp.jpg [ 89.04 KiB | Viewed 4115 times ]
notes so far:
- theres a dock to the SW with a small pirate brigade.
- hut with Mcpry standard outside, coloured 'snowglobe' inside & 'top secret plans' on top.
- lizardmen and archers dont drop anything special of note so far that i've seen, archers give a good stack of arrows and decent gold, and I suppose you could farm the leather.
- have checked locations 1 & 2 from previous map but no signs - not sure if Mcpry's been there or heading there?
- havent checked off the coast yet....
come join the fun folks!!!