It began in Moonglow, where his most fierce army was assembled.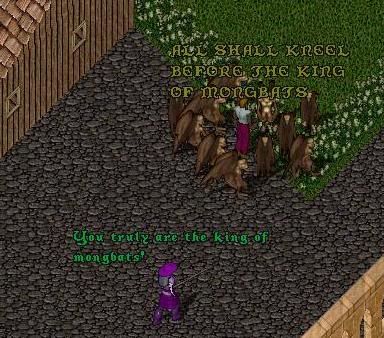 Obviously, he meant business.
Alas, his first foray into world domination was thwarted.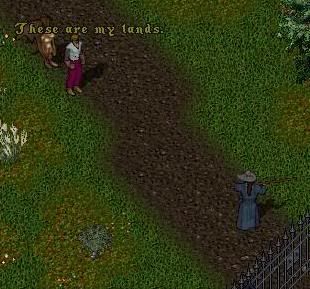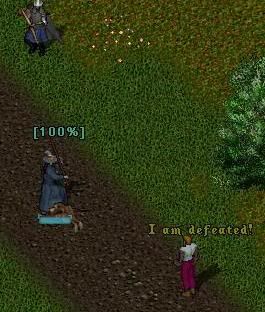 He soon regrouped. With a new and more powerful army at his disposal, he set about accosting innocent bards. He stole a sacred tome of the most arcane bardic lore from a local bard, who in turn put up a bounty for its return:
Derrick: "The King of Mongbats has assembled a most fierce army and stolen a rare tome of bardic knowledge from a local bard. He was last seen in his lair south of Yew. The bard known only as chumbucket is offering a 50,000 gold reward for the return of the tome to him in Moonglow."
It was not long before a brave group of warriors found the King of Mongbats and attempted to reclaim the lost tome! The King of Mongbats was not happy to have his lair disturbed!
The battle raged for seconds, but when it at last ended, the King of Mongbats was defeated and the sacred tome of bardic lore was returned to its rightful only to be stolen by a bank thief moments later). The gold was awarded to Selpuchrave.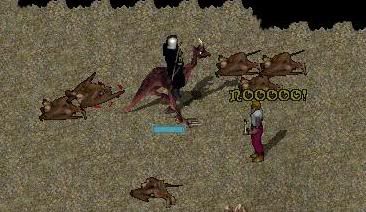 The contents of the sacred volume of bardic lore: