Well I was minding my own business exploring the great world we call Britannia. I couldn't help but notice a fellow traveler in need of a new home
http://forum.uosecondage.com/viewtopic.php?f=72&t=18087
, and could not resist seeing this fine fellow go without proper housing.
I felt obligated to do my part in at least showing this fine gentleman some ones exceptional keep.
After talking we both agreed that whoever owns this keep should absolutely receive a castle deed plus a small house deed for the excellent placement and rarity of this keep.
I believe this gentleman was under the impression that *I* owned this house, I didn't want to sound rude and attempt to correct him, so I let this small inconvenience.
After some small negotiations we agreed upon the logistics, unfortunately Blackfoot was unavailable at the time so he proceeded to give me a castle deed plus a small house deed.
I felt like he was being absolutely too generous but again felt bad about refusing such a kind offer, so I accepted.
I then came to the realization that he would like me to transfer the house to a character named Megan, I unfortunately had not the slightest clue who's keep this was so I had to bid my farewell and head home to rest, after such a long adventure.
Thank you for my new castle + small deed, I would still greatly appreciate the deamon bone armor you promised?
Attachment: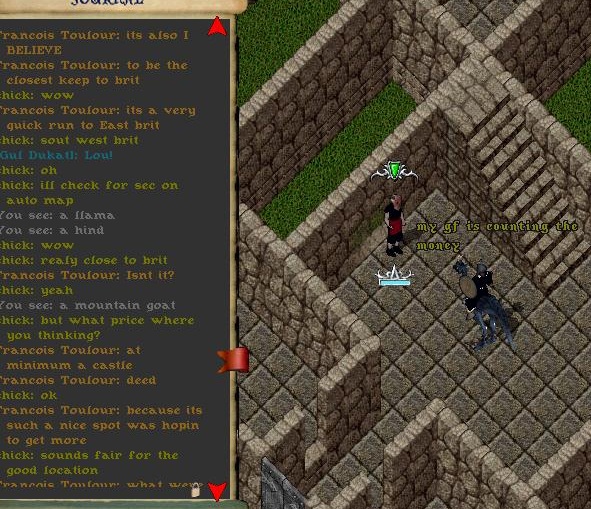 Francois Toulour_5-2_13.03.jpg [ 156.47 KiB | Viewed 5017 times ]
Attachment: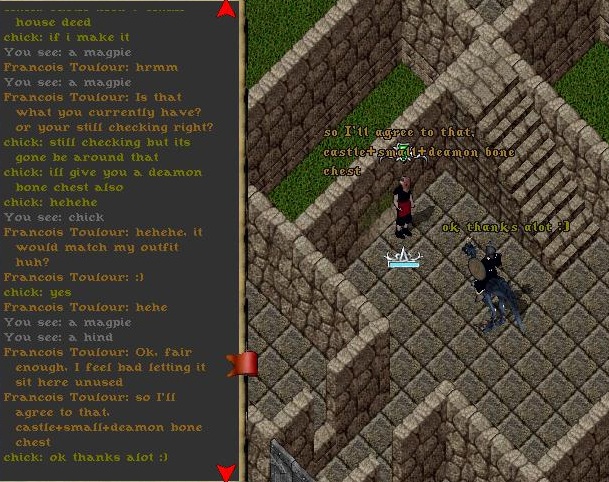 Francois Toulour_5-2_13.07.jpg [ 154.38 KiB | Viewed 5017 times ]
Attachment: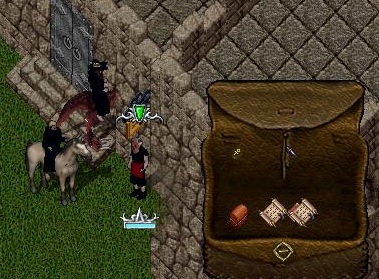 Francois Toulour_5-2_14.06.jpg [ 61 KiB | Viewed 5017 times ]