I have seen this scoundrel on many occasions and he is always running away. So I thought I would drop by and see if he wanted to play. Unfortunately, he looked as if he was AFK. So I invited one of my friends over to stay by his house and wait for him.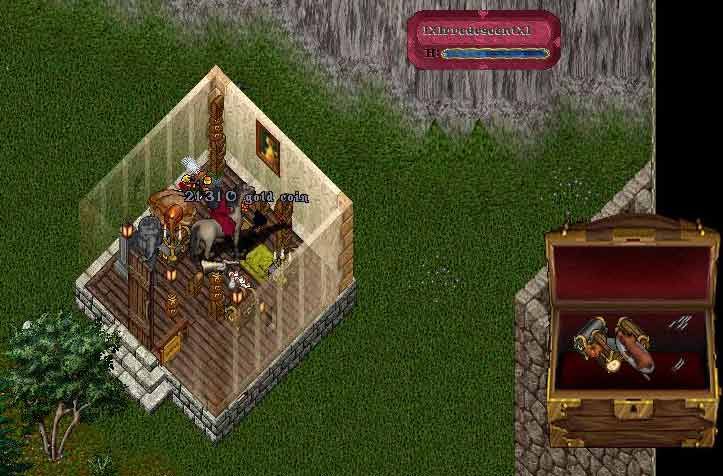 It didn't look like he was very good at entering his home so I figured he probably wasn't very good at organizing it either. I thought I should help him clean up. I wasn't going to charge him a thing either! So I let myself in behind him and began to asses what a mess I was going to have to clean up.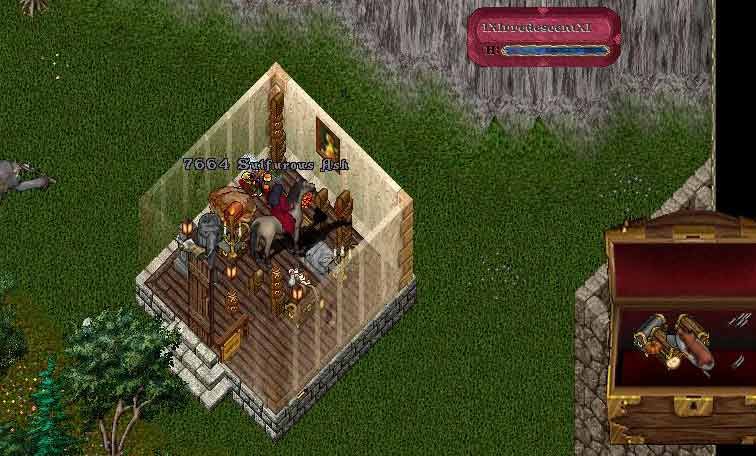 I was going to have to move him, as he was in my way. So I came back to help him become passable.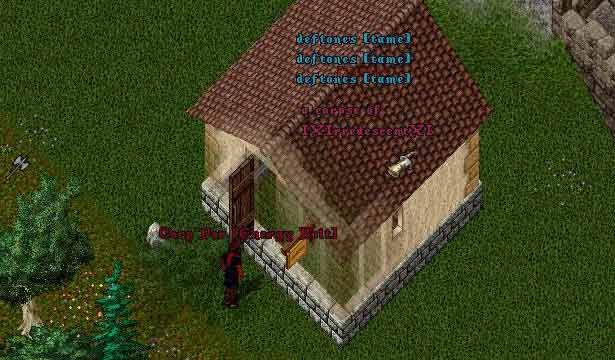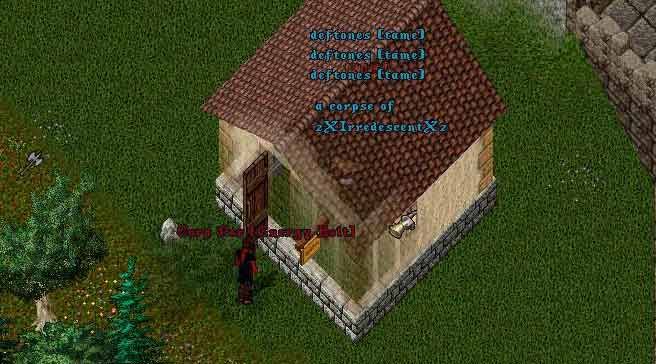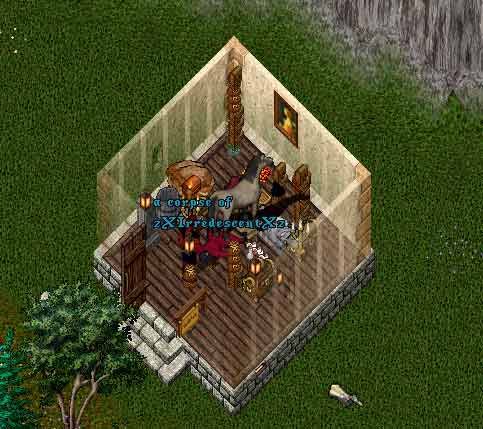 As I was only half way done cleaning up when I noticed a new face pop up in the home. I thought I would leave and give him some time to evaluate my work. I was hoping that he would want me to come back to help him clean up again.
To my surprise, he doesn't use any detective skills to find out what had happened. After grabbing a few more nice items, we bump into each other and I feel that it is time to go.
I will be back sir to help you clean up your establishment. It is very messy.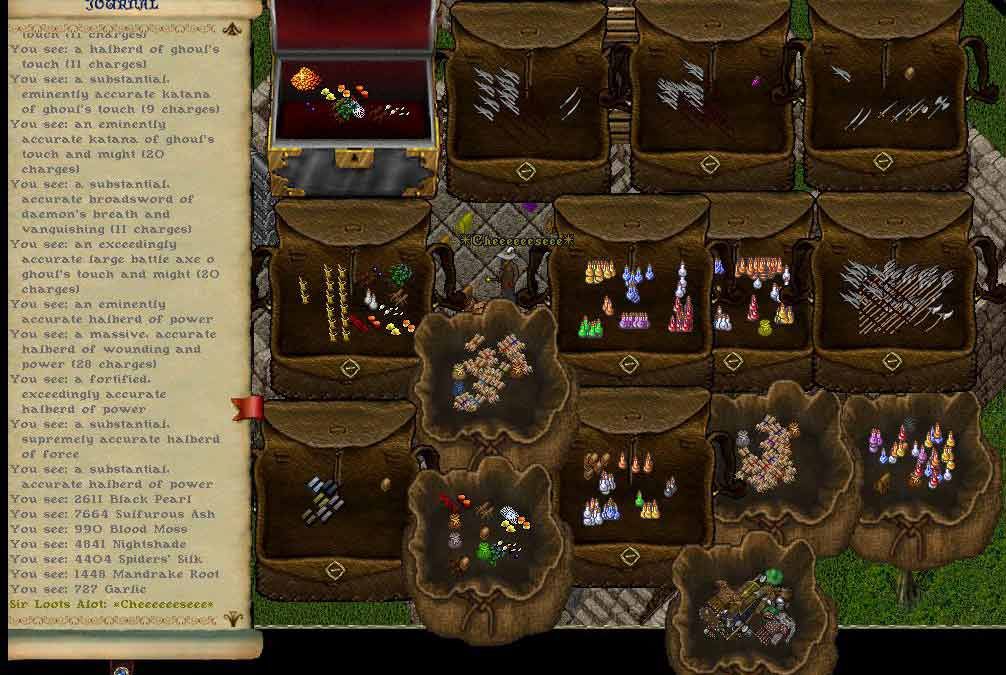 Took home a very large amount of power hallys and bardichie's
About 100 GT sword charges
21k in gold
Thousands of regs
Hundreds of potions
And much more....