Upon entering this realm of play I thought of many things I wanted to make happen as I did in the older days on Realms now far away.
Upon the list was the Singing Ball.
After much time and lazy effort I waited and watched for my treasures to surface upon the trade networking of the Kingdom. As time will often bring good things to those who wait, the Singing Ball was acquired and happily gold was exchanged for its royal presence.
To my anxious twitch, I was instantly troubled with the idea of its proper lock down and securement! My skill and knowledge of UO was once far greater but as time can be a villain, my memory has long been robbed and full of holes.
With my skills so patchy I could only dread the nameless and soul-less thieves and braggarts about to hide and sneak, to steal my precious prize!
So in my nervous daze I contacted a familiar name that has on all accounts, always been solid and kind (if unprovoked and unflamed I assume).
Azheman the Placer of Important Things met me at my home and swiftly yet safely made my Singing Ball a place of awesome security and total grande display for all to see and appreciate.
Now my mind is free of worry and feeling a lot of gratitude to Azheman who without opening his trap to bellow broken curses for a tip, helped me out big time. Id trust this guy with my UO bank anyday!
p.s. Sorry for the bad Picture but I was in disko danse mode!
Attachment: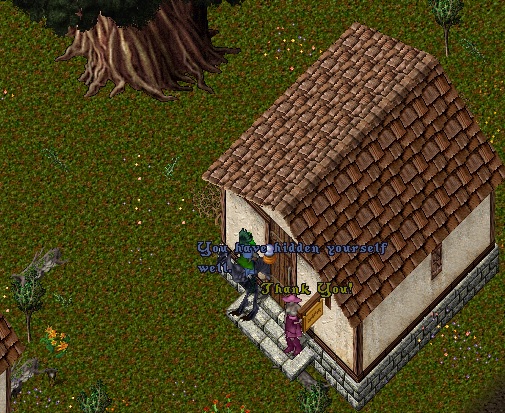 az helped me out .jpg [ 146 KiB | Viewed 1267 times ]
Thank You Again Sir!
Courtney Love