Rouge Rampage:
Players will begin in the designated area
This game will require strategy a stealther will have great advantages over others.
To win this game you must destroy designated targets to unlock barricades.
Once the barricades are open you must steal the key from the dungeon master.
The key opens 1 chest in the dungeon. in this chest is a recall scroll and rune.
The Player who makes it to the rune area will be declared the winner.
Also there will be a toll collector if you kill a big spawn (such as WW, Dragon, Drake)
you can use that gold to unlock or relock a barricade but be forewarned if you relock a barricade you will have to either pay the toll collector or wait until another objective spawn is killed
This could matter if you get the key as the chests are scattered throughout the arena.
*this game type is still under construction for those who participate expect bugs!

_________________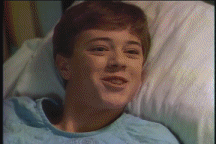 Timelord wrote:
Every single person in the game is out to kill you, loot you and take everything you own at any time.
http://www.twitch.tv/imr4350/