TOWER OF DEATH II
Well Oct. 27th will be one year since I started on this shard, so what better way to celebrate then to run an event? This is will be a much bigger and harder verison of the first Tower of Death, with at least 10x the loot!! To start off, not only will there be a total of three small house deeds, I will also be tossing my very large magic weapons collection(including my +25vanq katana with 20charges of thunder), all unused that I've saved up from all the tmaps/sos's I've done. Pictures and more details will be added as I finish setting up the tower.
I just wanted to get the word out so I can get the largest crowd possible to attend.
*
Side Note
*
Do not bring anything you do not wish or can afford to lose. This event will most likely end up being heavy on the pvp side. Town guards are just one screen north and there will be a wandering healer near by for a quick rez. Also, as mentioned vesper guard zone is just one screen north of the tower. Meaning if you must, you can always run through vesper to the bank.
Date of Event: Tuesday Oct. 27th
Time of Event: 10pm est.
Location: Tower directly east of the Vesper Inn Library (see picture below)
Attachment: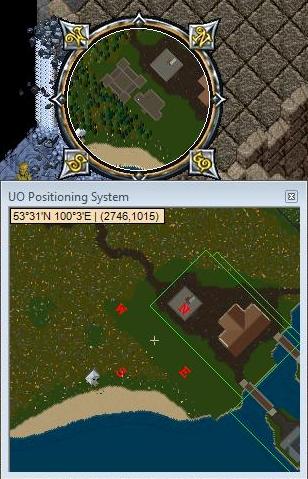 location.jpg [ 38.07 KiB | Viewed 3827 times ]
RULES:
Just a few simple rules;
#1: No pets*mounts are ok, but nightmares are not to be used*
#2: No casting of ev's or blades, area spells are ok such as poison/fire fields
#3: Taming of creatures already inside the tower are not allowed
#4: Killing/attacking my chars. They will be doing nothing other than recording the action that takes place. I would perfer the rpv's to be in color so please leave them alone. They will be wearing bright orange robes and should be hidden during most of the event.
Name of chars not to attack: Darkradiance; Runner; and SoupSandwich.
The LooT:
There will be lockeddown chests throughout the tower, if you see something you like inside them, then loot away. Along side the random loot there will be a total of 3 small house deeds, with one located in each of the first three levels of the tower. On the roof, there is a multi level maze that will be very difficult to complete. At the end of the maze there is a 5point trophy sitting on a table for the first person to grab. Also due to the design of the maze, once at the end you will be suck there. To leave, there will be rune books with recall charges in them to recall to a bank, or back to the front of the tower.
Attachment: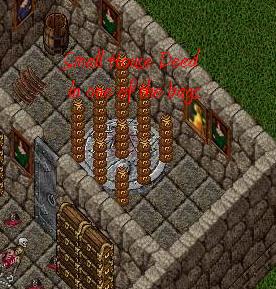 Deed one.jpg [ 28.3 KiB | Viewed 3670 times ]
A few of the high end magic weapons on lvl one are:
+25 vanq short spear, +10 vanq war axe, +15 vanq war axe
Attachment: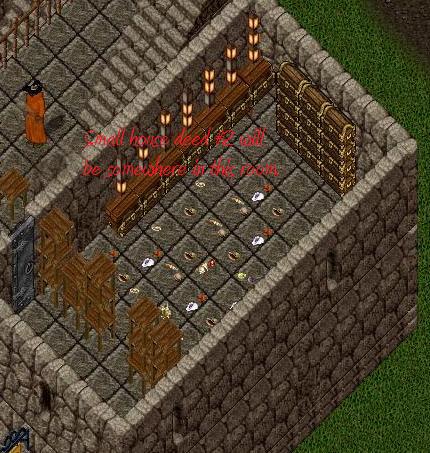 deed two.jpg [ 60.27 KiB | Viewed 3670 times ]
High end magics found on lvl two are:
+25 power Kryss, +10 silver vanq bardiche