This is being sold as a single auction - Winner takes all!
The damage modifiers range from none to Might. The tactics/durability modifiers are all random.
If you have any specific questions about any of the items seen above, send me a msg on Discord (Fustiar on Discord).
Starting bid: small deed
Auction ends Sunday 8pm EST.
Included are:
17 GT Macing/Archery Weapons
Attachment: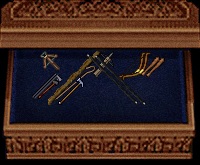 Bulk GT.jpg [ 16.79 KiB | Viewed 1080 times ]
30 Thunder Weapons (Assorted Swords/Macing/Fencing/Archery)
Attachment: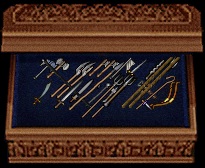 Bulk Thunder.jpg [ 19.88 KiB | Viewed 1080 times ]
30 DB Weapons (Assorted Swords/Macing/Fencing/Archery)
Attachment: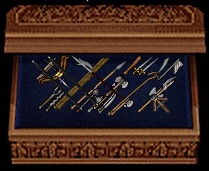 Bulk DB.jpg [ 19.64 KiB | Viewed 1080 times ]