Hey Gang,
I'm sure you get requests like this all the time, but I didn't find any documentation in search so thought I'd post.
I am Having trouble connecting to the IRC server, using mIRC with the information that is listed on the main page set in place i get this error: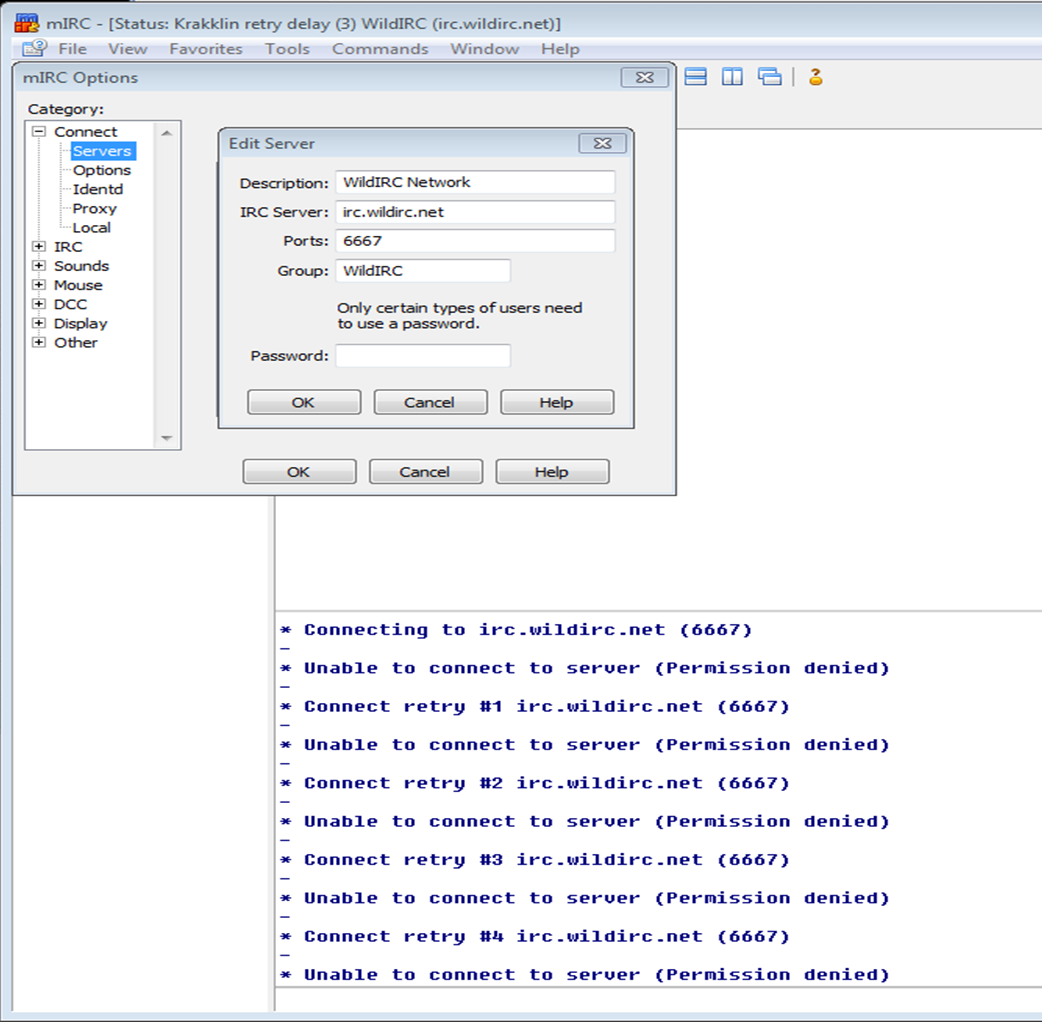 I assume its something that would have been obvious to me 15 years ago when I used mIRC regularly, but right now it might as well be in greek.
Thanks in advance!
-Seb