I awoke from my sleep, sweating; the words of my master, the Dark Lord Aldean, ringing in my ears. "GO! Bring me the relic fragments now so that I may lay waste to those who oppose me. Their attempts to banish me from these lands are futile..."
I gathered my Black Ninja brethren, and prepared for the assault. The false prophet of Kheral, in his infinite arrogance, placed the relic fragments within easy reach...it was only a matter of time until the Dark Lord summoned us to carry out his will.
Attachment: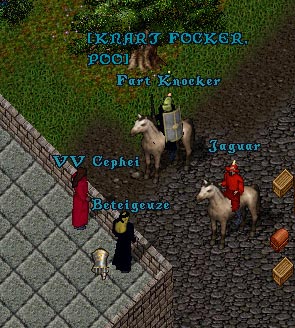 1.jpg [ 36.8 KiB | Viewed 3001 times ]
Our master transported Jaguar to surveil the relics location, and distract the pitiful guards if necessary. We waited for our opportunity to scale the sheer wall and swiftly deal out the unmerciful, bloody justice of Lord Aldean.
Attachment: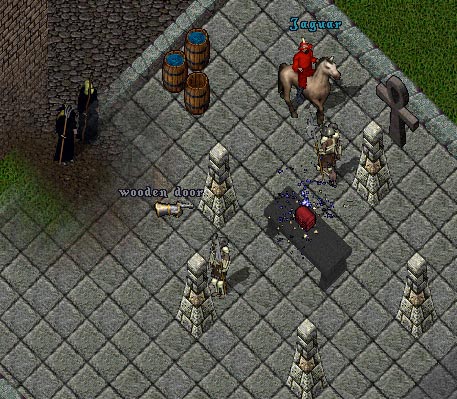 2.jpg [ 67.58 KiB | Viewed 3001 times ]
Attachment: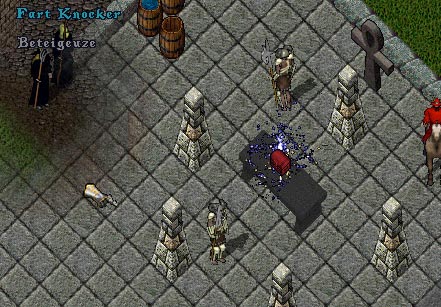 3.jpg [ 51.12 KiB | Viewed 3001 times ]
The complacent guards were no match for our swift strategy--
Attachment: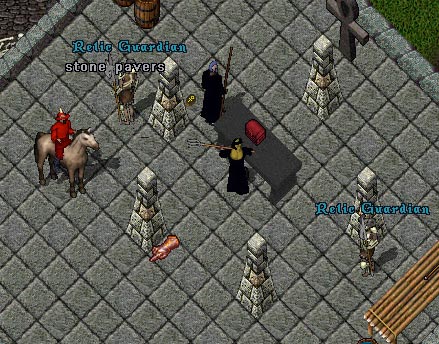 4.jpg [ 59 KiB | Viewed 3001 times ]
Attachment: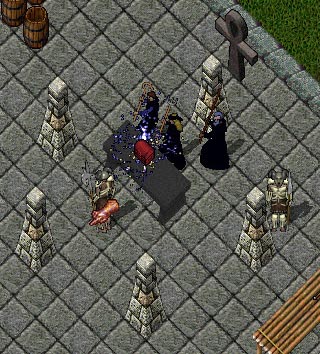 5.jpg [ 44.72 KiB | Viewed 3001 times ]