Special Out Fits' & Gear (
undyeable with normal buckets
) will be listed here and sold here near Minoc inside this tailorshop.
You can also find GM Armor and GM/DP Weapons here in this location on the steps.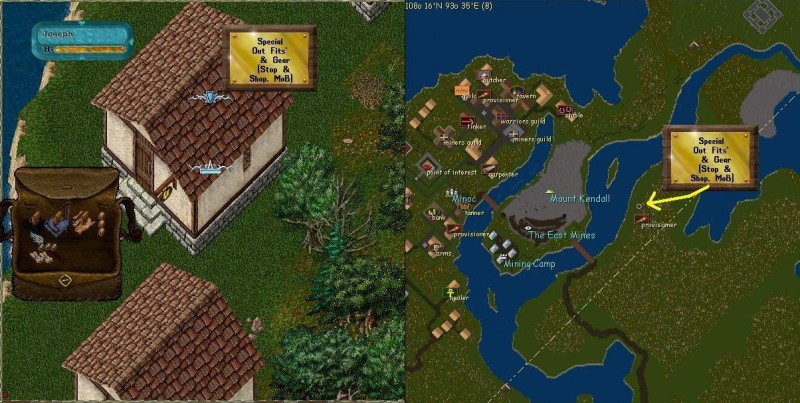 Special Out Fits' & Gear
S&S (Minoc Branch)
We have a nice quiet location for shopping privately with well stocked friendly vendors that have some of the highest quality gear on the shard.
Outside
Joseph
: GM Weapons, GM Clothing, Black Clothing, 11xx, 12xx, 13xx, and more... semi-rare Clothing
Jean
: GM Armor
Inside
Jedrek
: 13xx & 18xx Semi-rare/Rare Sandals, Boots, & Shoes